The Wicked Turnip in Christmas Foodland – the rhyming story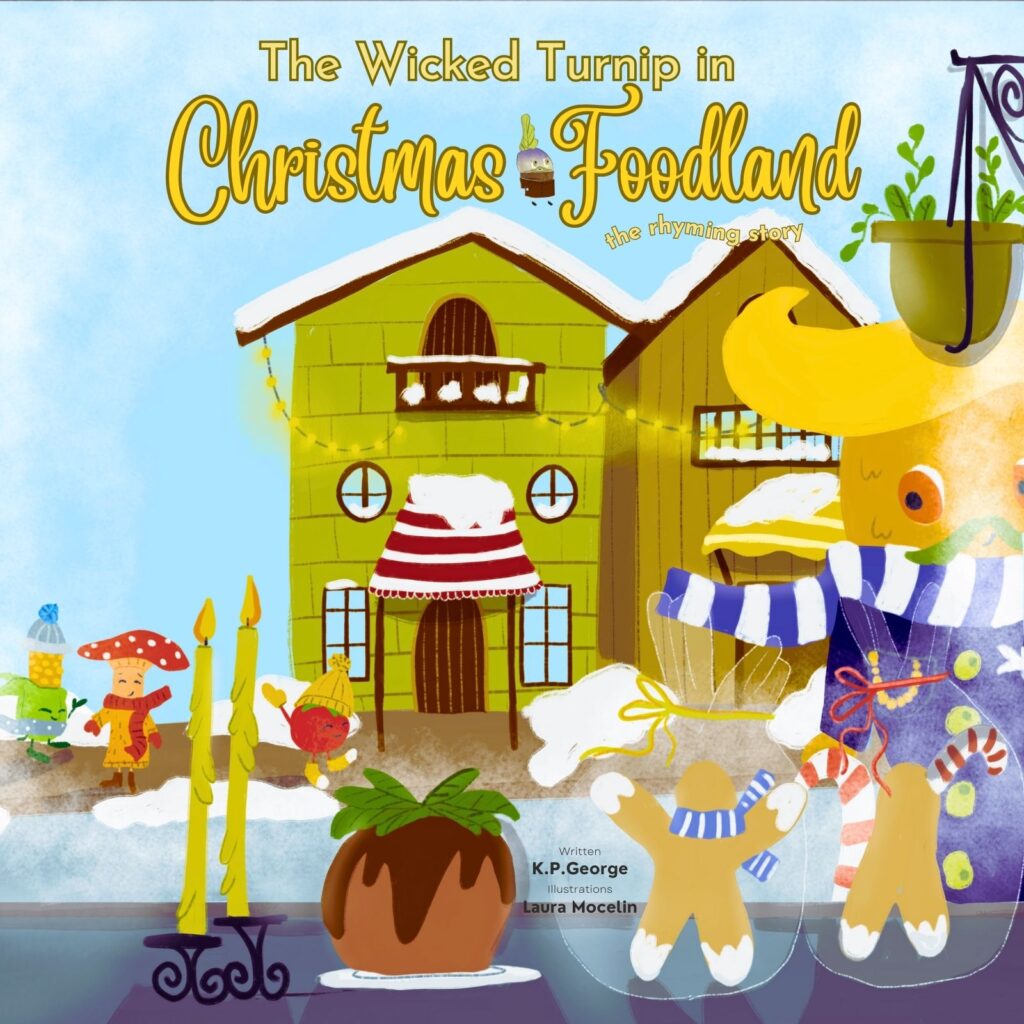 Foodland is rocking around the Christmas tree, and every character you can think of is there. We've got Mr Pizza, Mrs Carrot with the triplets, Mayor Cauliflower and many more. Even Chief Elf Delain is making a special guest appearance all the way from the North Pole!
But wait, who's that rolling in with a frown? It's Turnip – sour, lonely, and ready to stir the pot. He thinks he's going to teach Foodland a lesson, but little does he know, he's the one in for a big, Christmassy surprise!